Welcome to our site! You may be asking yourself "what is the Collier 100 Club"? The mission of the Collier County 100 Club is to provide immediate financial assistance to the families of fallen police and emergency …
Our Mission: To Help Those Who Serve
Membership contributions are very important to help us meet our financial obligations in the upcoming year. It is the memberships and contributions that allow the Collier County 100 Club to help the families of our officers and firefighters.
What is the Collier 100 Club?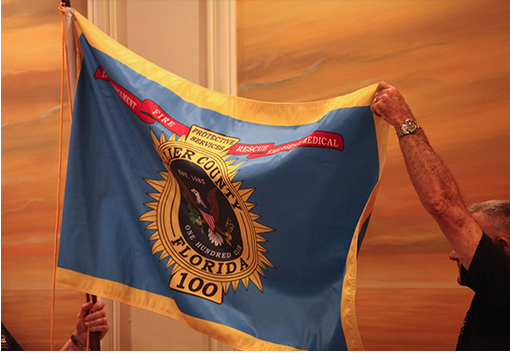 Welcome to our site! You may be asking yourself, what is the Collier 100 Club?
The mission of the Collier County 100 Club is to provide immediate financial assistance to the families of fallen police and emergency responders those who serve in law enforcement, corrections, fire fighting, emergency medical (EMS) and any and all state or federal law enforcement personnel assigned to Collier County, Florida and all of Southwest Florida. The mission is based on a 24-hour turn-around for approval by the (Club) Board of Directors and disbursement of money to the officer or officers family who will be the recipients.
The original model for the Collier County One Hundred Club is borrowed from the Detroit 100 Club where, in 1951, a police officer was killed in the line of duty and the funeral expenses were not available.
A concerned citizen residing in Detroit drafted a letter and mailed it to 100 friends or business associates and raised money for the deceased officers family. The Detroit 100 Club remains the model for other clubs to emulate. There are today 122 100 Clubs or Blue Coats Associations that serve the protective services from coast to coast in the United States.
Fallen Officers Memorial
Location: East Naples United Methodist Church
Date: May 17, 2018 • 7 p.m.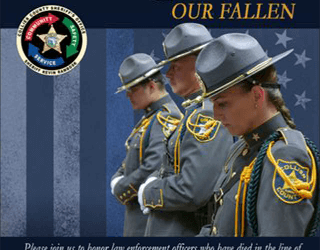 Please join us to honor law enforcement officers who have died in the line of duty, and to commemorate National Law Enforcement Memorial Week.
Guest Speaker: Patrick O'Connor
Thursday, May 17, 2018 @ 7p.m.
East Naples United Methodist Church
read more
The 100 Club of Collier County is a civilian organization that provides for the families of first responders who
have lost their lives in the line-of-duty. The Club helps families ease the financial burden associated with the
tragic event, including immediate financial assistance and the ongoing cost of higher education.